The new leadership team will bring a fresh perspective to ensure RKD continues to provide clients with high-quality service and a forward-thinking design approach.
For more than 25 years, RKD has continued to build its reputation for its quality of service and architectural design under the leadership of Directors David Browne, Derek Heavey, and Denis Brereton. And now, to always stay ahead of trends and look to the future, a new leadership team is taking the helm to continue that tradition while bringing a fresh approach to how the company conducts its business.
With the support of Managing Director David Petherbridge and Finance Director Ger Dunne, RKD's new Directors Ronan Smith, Harry Browne and Vicky Landy will bring their valuable experience and expertise along with new perspectives and fresh eyes to the leadership team. Derry Scully will also be taking on the role of Non-Executive Director of RKD's Board of Management.
The company is continuing to expand its client base and service offering, targeting new markets and geographies and extending its global reach, while building its employee base to support this growth. The new Board of Directors have been working to structure the company in a way that can support and adapt to plans for sustainable growth into the future, and to ensure that RKD has the resources and expertise in place to service clients more effectively and align the business with the markets in which they operate.
RKD is also implementing a new business model that is structured around key target sectors: Data Centres + Technology, Life Sciences, Manufacturing + Logistics, Commercial, Education + Healthcare, Workplace + Interiors, and Sustainability + Research. These will be supported by specialist roles that will work across all sectors. The new business model will position RKD as the go-to provider and advisor on sustainable development across all sectors.
Each sector will be led by Sector Leads, and along with the new board members will form the Practice Operations Team that will develop and drive the execution of the company strategy and lead the organisation into the future.
This comes with the announcement of the following new Sector Leads: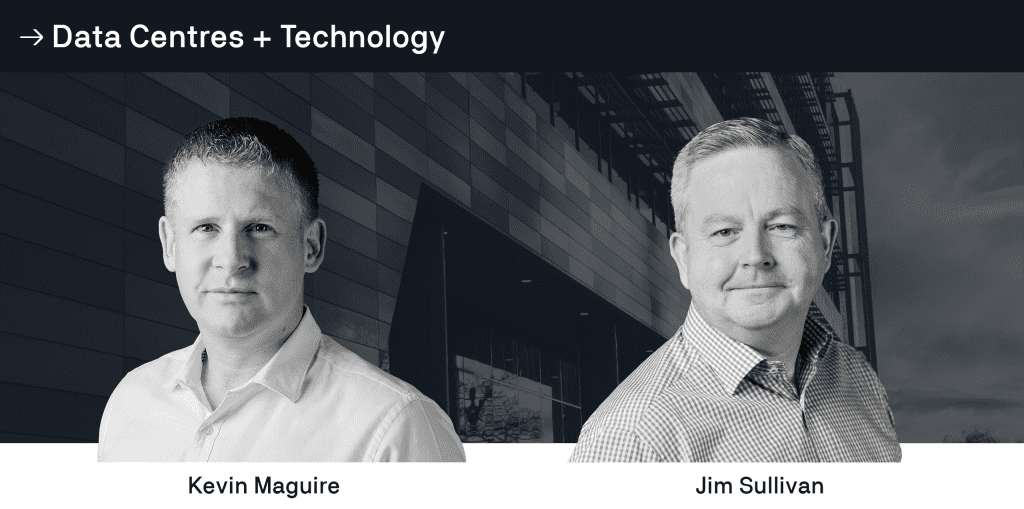 Kevin Maguire and Jim Sullivan are the new Directors and Sector Leads for Data Centres + Technology. Kevin and Jim have been at the core of RKD's work in this sector for nearly three decades and between them have racked up more than 1,000 megawatts of data centre capacity design for clients across the EMEA region. Their specialised knowledge and proven ability to orchestrate the development of complex high-tech facilities complement their collegial approach helping clients to successfully navigate this sector's challenging regulatory environments.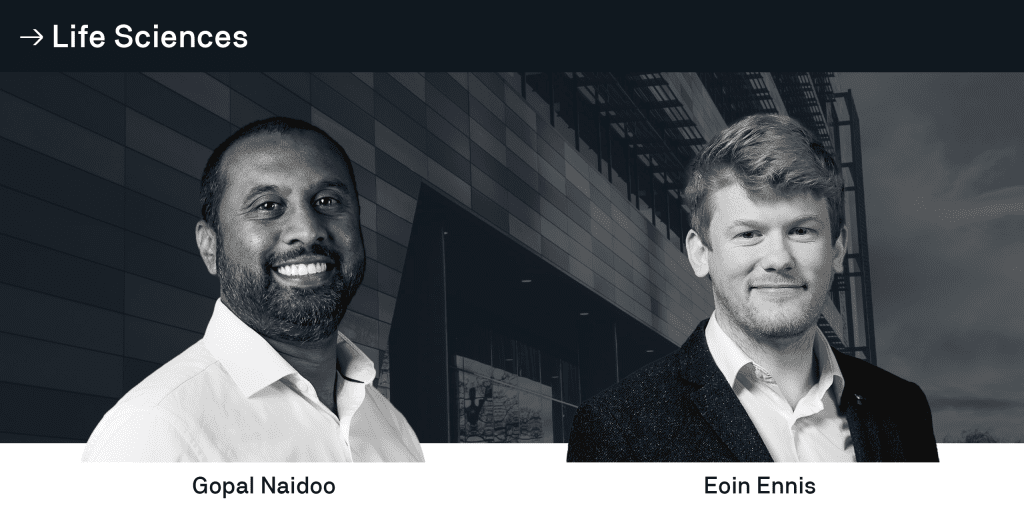 Gopal Naidoo and Eoin Ennis are the new Directors and Sector Leads for Life Sciences. Gopal and Eoin specialise in technical design and process integration to fully grasp the comprehensive needs of the people who plan, conduct and support crucial work undertaken in biotech, pharma, and science-based R&D and production facilities. Through this understanding, they establish trust and build consensus to align Life Sciences stakeholders and project design teams on specialist design solutions that drive innovation and sustainable business growth. Geert Douterlungne will continue to contribute expert knowledge to this sector.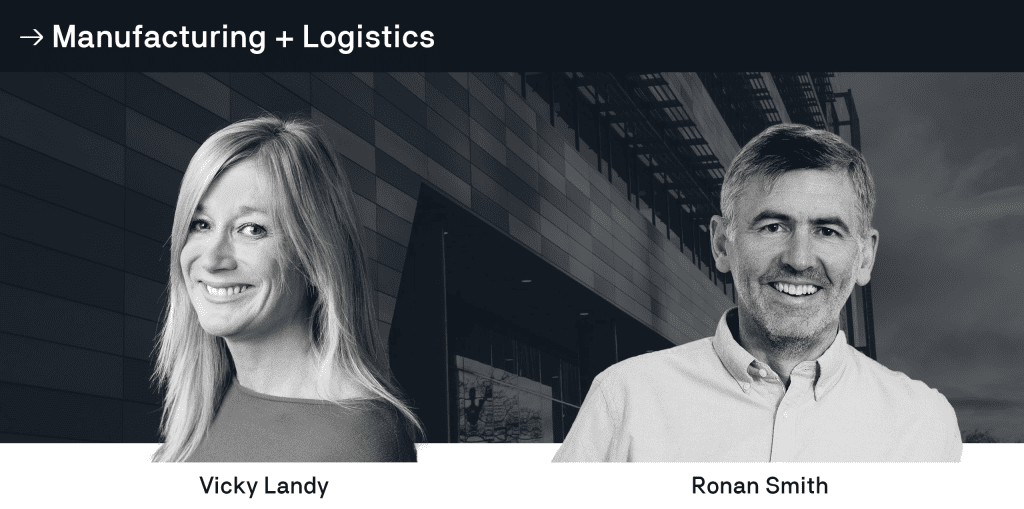 The Manufacturing + Logistics sector is a high-growth area for RKD and covers a wide range of project types including controlled and regulated environments for food and beverage processes and clean tech, alongside heavy production plants and large-scale warehousing and distribution facilities. This sector is led by Vicky Landy and Ronan Smith who are continuing to develop and strengthen the team.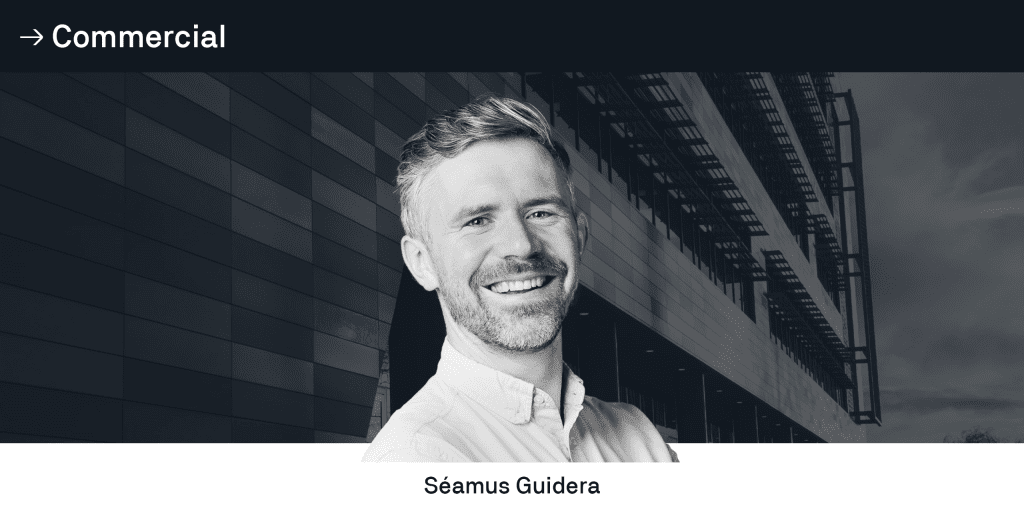 RKD's Commercial sector has been restructured to maximise the economic potential of real estate development opportunities through design thinking. Séamus Guidera is the new Director and Sector Lead for Commercial. Séamus brings creative flair and new ideas that are driving forward and enhancing RKD's commercial design offer. Focused on realising successful outcomes for clients, he is an effective communicator whose rational approach balances conceptual vision with pragmatic economic sense.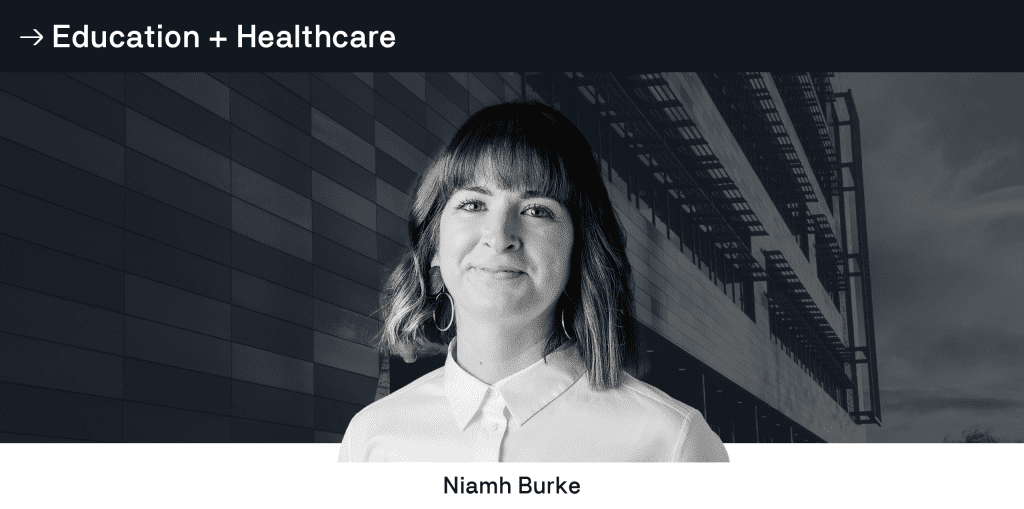 Niamh Burke is the new Director and Sector Lead for Education + Healthcare, a sector aimed at organisations with end-users whose diverse needs are best met within environments that effectively adapt to change. Niamh's wide-ranging experience includes a decade working in North America and the UK before returning to Ireland where her knowledge of international best practices has benefitted RKD's public sector clients in the delivery of several significant higher education projects.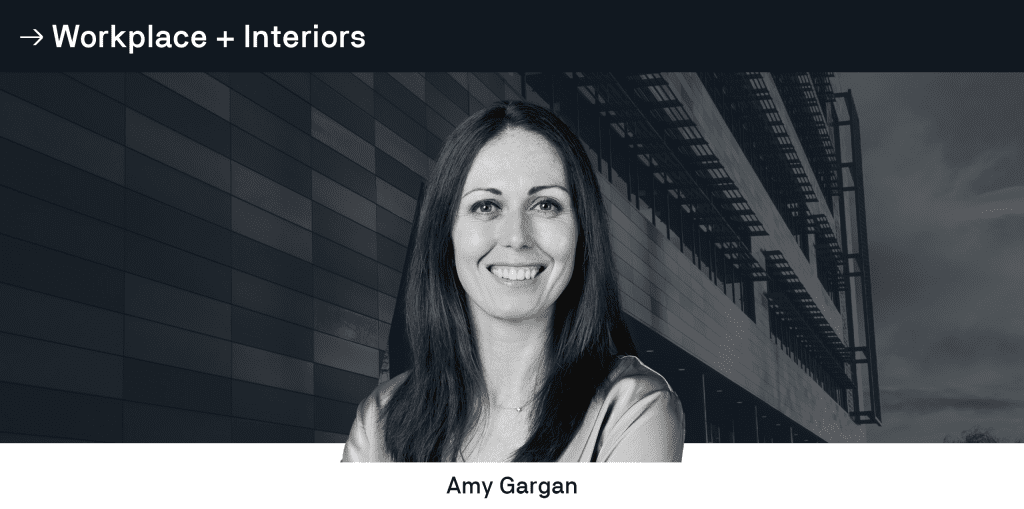 Amy Gargan is the new Director and Sector Lead for Workplace + Interiors, which targets organisations seeking high-performance spaces in which their people can thrive. Skilled in identifying current and future trends, Amy promotes the value of interior design as a strategic tool for innovative clients to measurably improve workplace performance.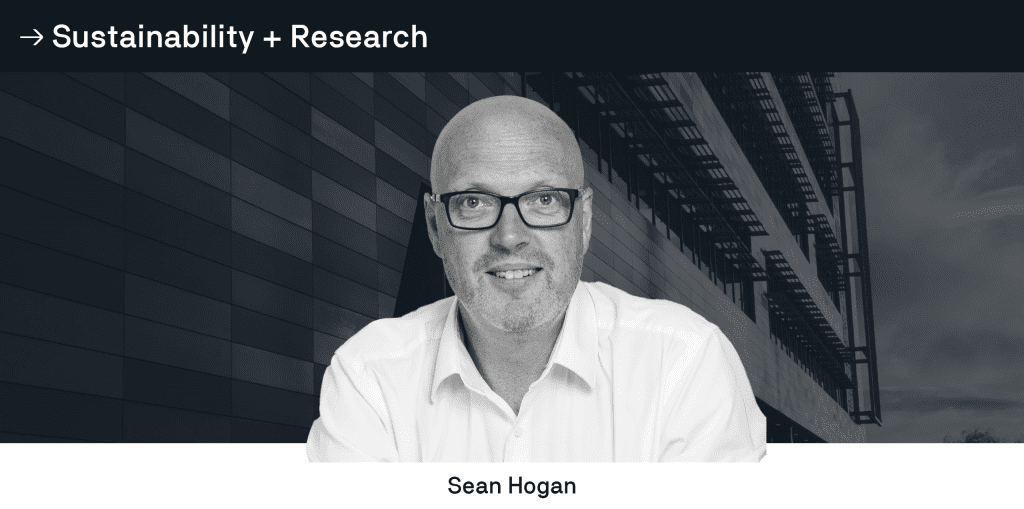 Sean Hogan is the new Director and Sector Lead for the newly expanded Sustainability + Research sector, which evolves from RKD's leading role in the areas of LEED/BREEAM and WELL Certification. Sean is internationally recognised for his advocacy and thought leadership on green building issues, and has delivered projects certified to the highest environmental assessment standards.