Future-proofing, understanding and helping to define culture is an ever-increasing part of the strategic workplace services we offer to our clients. As part of our recently completed project for LinkedIn's EMEA HQ in Dublin we worked with them to define an emerging culture and helped with sharing the story around their exciting move to this new purpose-built 20,000 sq. m building. This is the first building that LinkedIn have chosen to develop out of the ground and we have been privileged to work with them and the wider team including T3 Advisors and Aecom on what has been an exciting and rewarding project.
Rather than start with a glossy money shot we thought we'd post this selfie image at one of the recent all-hands sessions. It's what we call "starting at the end". To us this is so much more exciting than glossy marketing shots (more of them below!), THIS IS CULTURE and an affirmation that the spaces we are designing for companies like LinkedIn are working….literally! Linking them, bringing them together helping to make culture, our design helps them to do that, striking the right balance between innovation and accountability.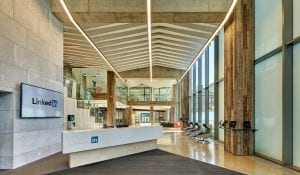 Using the concept of the village as a strategy for bringing people together and for connecting them, we used the building blocks of the village as metaphors for different areas of the building. The atrium is the village green whilst the meeting rooms surrounding it are the cottages. The training rooms and learning centres are the schoolhouse, breakout areas are the village markets and the workspaces are the neighbourhoods.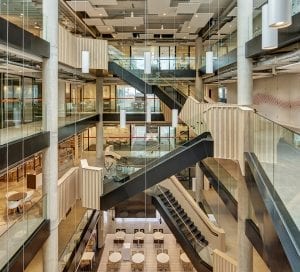 The amenities in the building are designed to encourage interaction and the forming of lasting relationships, taking the users on a journey through the building to destinations such as the rooftop barista and terraces that reaffirm the concept that this really is a life-enhancing place to work.
There's a lot of talk about multi-generational workers and some of a certain generation might ask "is this work?" And on the face of it one could be forgiven for thinking these images are far from representative of a workplace and more akin to a hospitality venue.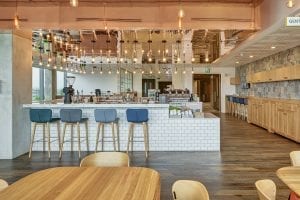 So, what is the Future of Work? We believe that we are at the tipping point around the notion of what work is. Work is less process-driven and has become more focused on the benefits of collaboration and creativity.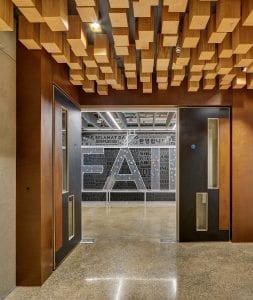 Workforces are more mobile and agile, but still we should not underestimate the importance of a sense of place.
In future teams will ebb and flow and swarm around particular tasks that reflect the rhythm of business. Office buildings of the past were designed to reflect corporate hierarchy.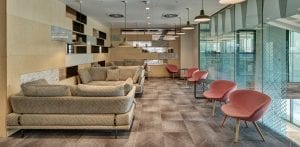 The next generation of workplaces that we are designing are employee-focused, delivering aspirational design and a seamless service to building occupiers fostering innovation and creativity.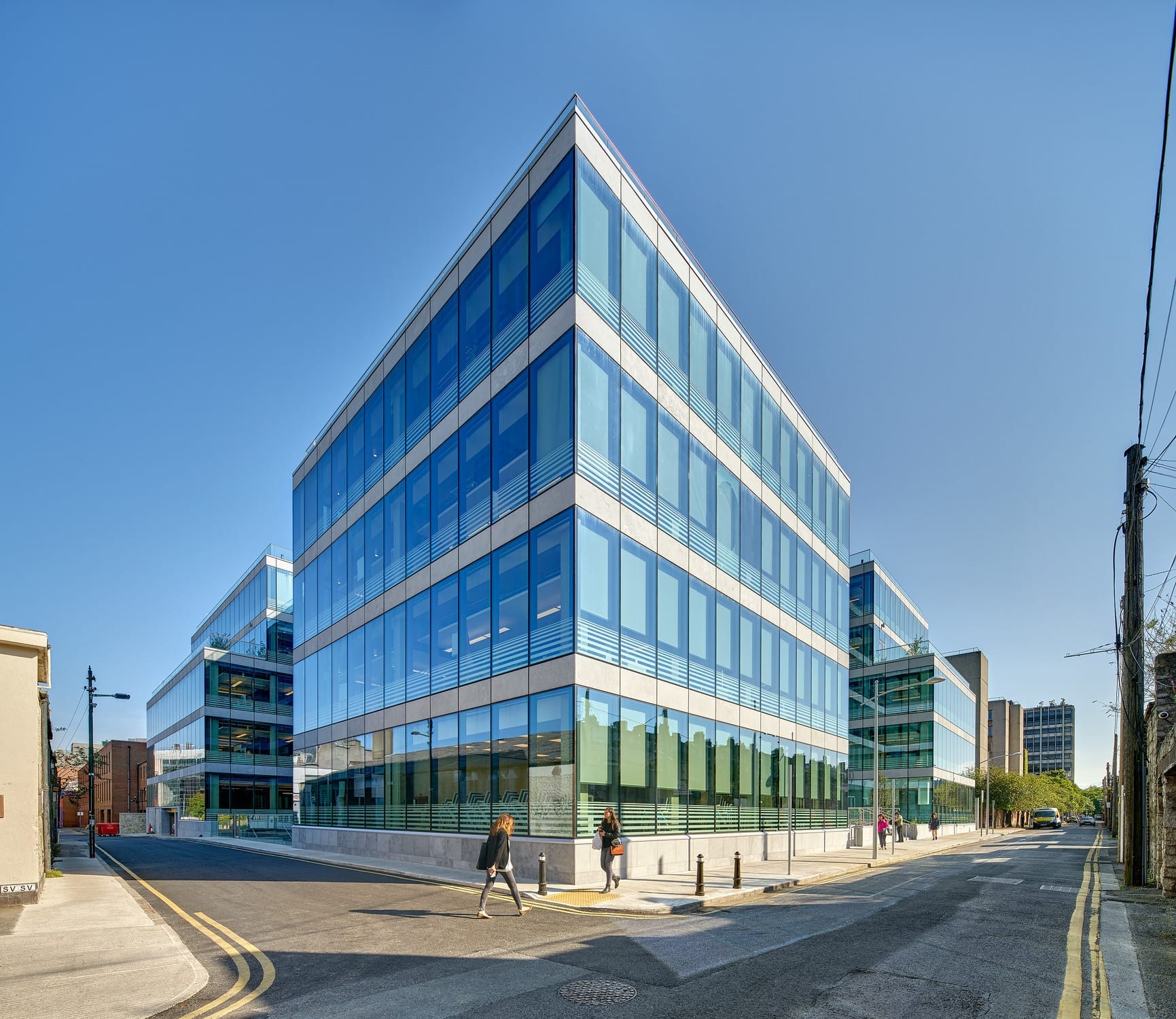 (photos by Enda Cavanagh)