Our recently completed 11,500 sq. m shell and core development at 35 Shelbourne Road has achieved LEED v4 GOLD, scoring 65 points. The development is in the heart of Dublin's Ballsbridge and forms part of a thriving office/commercial/retail and residential neighbourhood.
The completed building is seven floors over basement car and bicycle parking with roof terraces providing excellent views over Dublin city and a roof of renewable energy PV panels.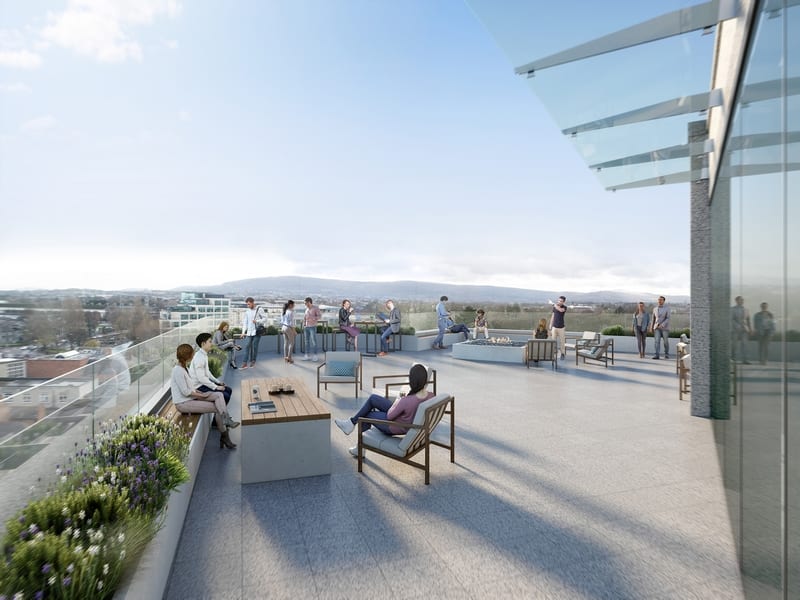 The project is designed to reduce annual energy consumption by 34% with PV panels contributing 5% renewable energy (by cost) and saves over 38% potable water use through fixture selection and rainwater harvesting.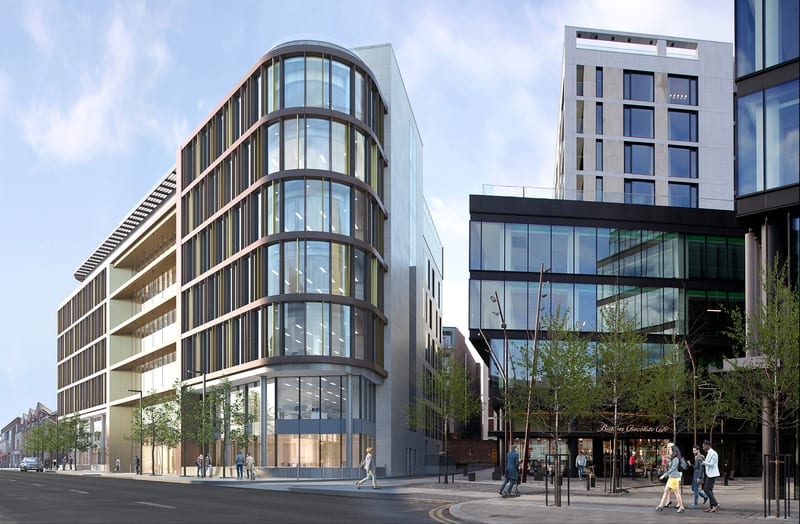 Over 90% of all regularly occupied spaces have views to external features with enhanced ventilation systems installed. Mechanical systems reduce refrigeration use to minimise ozone depletion and global warming potential. Building systems have smart metering to manage consumption and alert the building team to any spikes or leakage.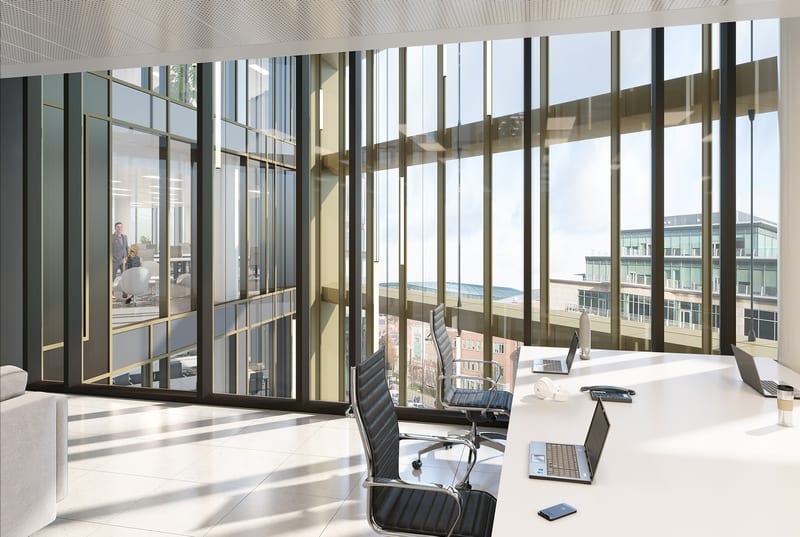 The project is designed to encourage adaptive reuse and optimise the environmental performance of building products and materials. More than 20 products with third-party verified Environmental Products Declarations (EPDs) were installed and, during construction, 95% of construction and demolition waste was diverted from landfill and incineration. GGBS, an industrial by-product that is diverted from landfill and up-cycled into a commodity product, was extensively used in the concrete mixes to further increase the project's sustainability credentials.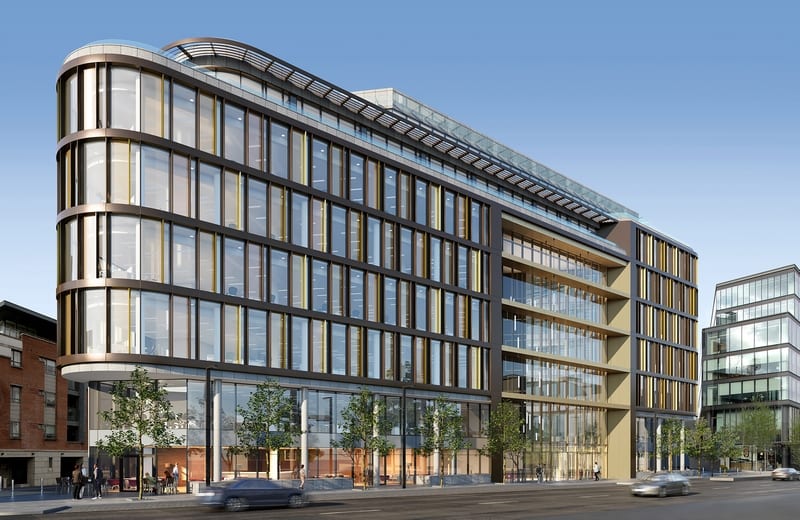 Congratulations to the client and to the design and contracting teams in achieving LEED v4 GOLD certification.