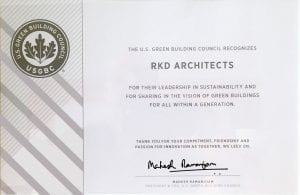 Greenbuild Europe took place on 17–18 April 2018 in Berlin, gathering passionate green building and sustainability leaders from all over the world to advance the mission that buildings and communities will foster and sustain the vitality of all life within a generation.
The conference featured a number of opportunities for green building professionals to engage and enhance their knowledge through workshops, education sessions and networking events.
As part of the closing plenary session, RKD was honoured as part of a select group of leaders – delivering on the promise of green buildings for all. During the event we joined Mahesh Ramanujam, President and CEO of the U.S. Green Building Council and Green Business Certification Inc., on stage so that he could personally thank us for our dedication to sustainability in the built environment and green building certification.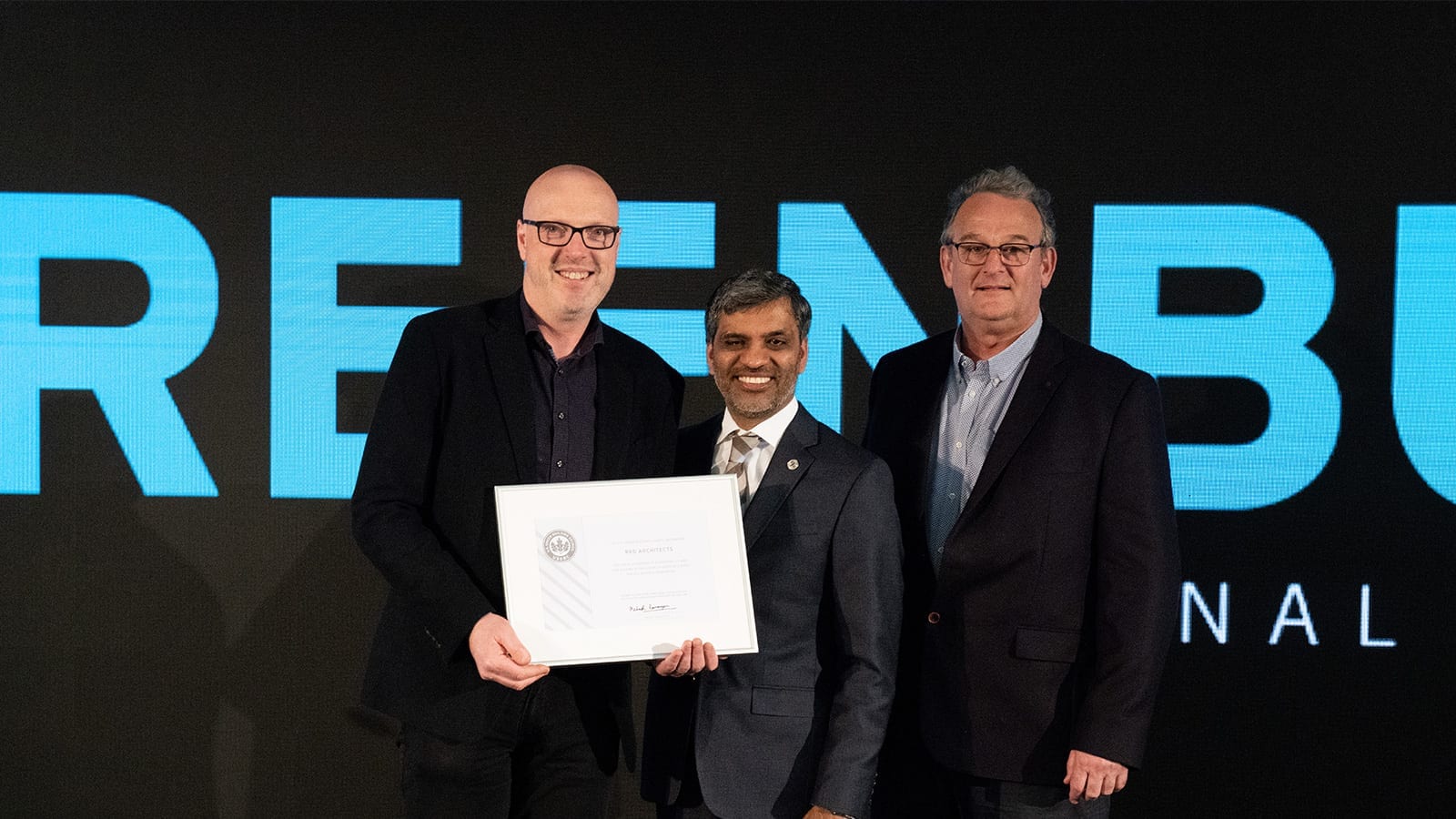 This is huge recognition for the project teams in RKD certifying LEED/BREEAM/Well projects, supported by our sustainability team along with Joe Ennis and Aislinn Tate of JAE Engineering as we shared the stage with industry peers such as Skanska, Arup, Altensis, and Henning Larsen amongst others.
Connect with RKD's Sustainability Leader Sean Hogan  and learn more about our sustainability service.